We constantly think about facility maintenance by cleaning floors, windows, surfaces, and frequently used space but often forget ceilings. If your facility has a high ceiling, it is prone to accumulating dust and being highly neglected. If it is out of sight, it is out of mind.
Still, we urge clients to ensure high ceiling cleaning for various reasons:
Indoor Air Quality & Health Issues:

As always, health and safety come first. That is why they are the primary reason to keep up with your high ceiling cleaning. The dust piled up in every hard-to-reach gap can cause allergies to everyone in the building while it is also a breeding ground for dust mites, mold, and viruses. Overall, without high ceiling cleaning, you end up with poor indoor air quality.

Liability Issues:

High ceiling cleaning is mandatory in commercial and industrial properties because of specific hazards, like combustion hazards. As a facility owner or manager, you want to avoid liability issues.

Promoting Clean Spaces:

As much as you clean your entire facilities, without high ceiling cleaning, the dust pilled up is constantly falling, which beats down the purpose of cleaning in the first place. Cleaning should be integral. Make sure you don't miss your high ceiling cleaning.

Other Applications:

Sometimes, when fixtures or the ceiling itself require maintenance, a high ceiling cleaning gets it ready for it. Additionally, these cleanings prevent your HVAC from getting clogged with dust and help them run smoothly.
Professional High Ceiling Cleaning For An Impeccable Facility.
With all the previous considerations in mind, you want high ceiling cleaning to be thorough, for which you need a professional service. Moreover, you require the best cleaning company in Grand Rapids and all of West Michigan.
We have offered reputable and expert high ceiling cleaning services for many clients, and we can do the same for you. If you thought cleaning your high ceiling was way out of reach, we make it accessible through our excellent prices and expertise.
With us, you are always confident that our team is doing a phenomenal job. West Michigan Janitorial is dependable. Request a quote today!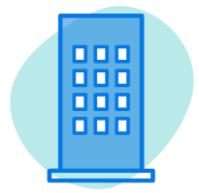 Commercial
Cleaning
We have a team of professionally trained for you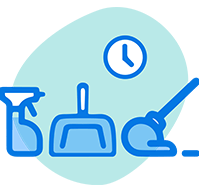 Routine
Cleaning Services
We offer cleaning programs to meet any client's needs.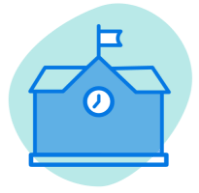 School
Cleaning Services
We offer flexible staffing on any shift with 24/7 management availability.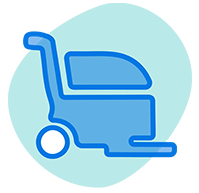 Hard Floor
Care Services
We offer a variety of hard floor care services to meet our clients' demands.