Provide students with a sanitary learning environment
When we're trying to read, work, or focus, unkempt areas and foul odors are distractions. Concentration and mental agility increase in a clean and organized setting, making it easier for students to remember and retain information. Not just that, but a dirty environment increases allergens and bacteria, putting our wellbeing at risk.
For people to learn, colleges and universities must have a comfortable, clean, and healthy atmosphere. A clean environment helps students concentrate on the class without having to worry about bacteria or germs. The comprehensive approach to campus cleaning used by West Michigan Janitorial aims to protect the health of your students and employees. We have all types of janitorial services to meet your needs and budget, from regular cleaning to high-level disinfection.
We provide our cleaning services to Comstock Park, Kent, Ottawa, and Newaygo counties. Our campus cleaning specialists have over five decades of experience and understand the unique requirements of these settings. With night and weekend cleaning services available, we'll make sure your students and teachers are comfortable.
Janitorial Services for College Campuses
Cleaning thoroughly for the health of your teachers and students is a time-consuming process. We take care of all educational facilities from top to bottom, ensuring that every surface is clean and doesn't contribute to the spread of disease on campus.
Save money while keeping your facilities clean by working with the right cleaning company. WMJ is a professionally licensed and insured contract janitorial services company that serves clients in Michigan. We take a safe, health-based approach to college cleaning, and we'll adapt the cleaning program to your specific requirements.
Our campus janitorial services include
General cleaning for reception areas, hallways, cafeterias, libraries, classrooms, offices, gyms, and auditoriums.

Floor maintenance and cleaning.

Waxing and buffing floors.

Carpet cleaning.

Window cleaning.

Bathroom cleaning and disinfecting.

Restocking of bathrooms.

Special event cleanup.

Waste removal.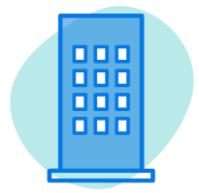 Commercial
Cleaning
We have a team of professionally trained for you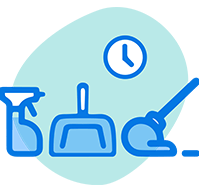 Routine
Cleaning Services
We offer cleaning programs to meet any client's needs.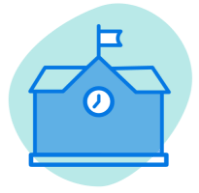 School
Cleaning Services
We offer flexible staffing on any shift with 24/7 management availability.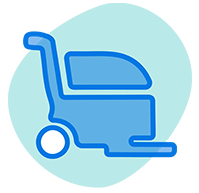 Hard Floor
Care Services
We offer a variety of hard floor care services to meet our clients' demands.